HEALTH ADVISORY_ Multi-Colored or Rainbow Fentanyl _ Texas DSHS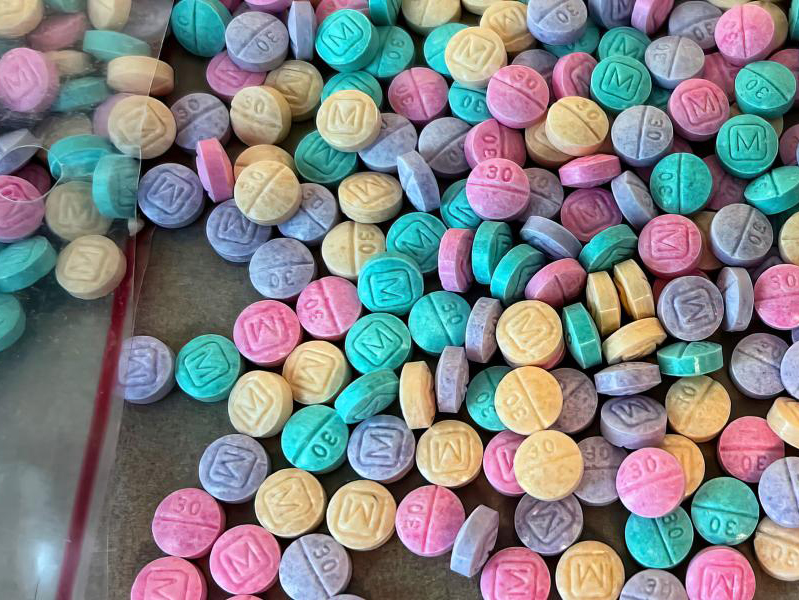 Colorful versions of fentanyl ("multi-colored" or "rainbow" fentanyl) have recently appeared in the illicit drug market. Law enforcement agencies, including the United States Drug Enforcement Administration (DEA), have issued alerts after recent suspected overdoses and deaths involving fentanyl in children in Hays County, Texas.
The DEA has seized rainbow-colored fentanyl pills in at least 18 states. According to the DEA, the rainbow colors could lead children to mistake them for candy and make them more appealing to young people. It takes much less for someone, including children, to overdose or die. Even a tiny amount (around two milligrams) of fentanyl can kill.
Overdose Reporting
Texas Health and Safety Code §161.042 requires health care providers or any person treating an overdose of a controlled substance listed in Penalty Group 1 to notify DSHS within 24 hours. For more information on where and how to report an overdose, see dshs.texas.gov/estb/poison/overdose.
Contact Information
For questions about this health alert please contact:
DSHS Environmental Surveillance and Toxicology Branch
512-776-7268
epitox@dshs.texas.gov
Additional Resources
References
1 Centers for Disease Control and Prevention. Drug Overdose Deaths in the U.S. Top 100,000 Annually. November 17, 2021. cdc.gov/drugoverdose/deaths/synthetic
About Yoakum Community Hospital
Yoakum Community Hospital, Yoakum, Texas, is a 23-bed, critical access hospital that has been serving area communities since 1922. The hospital provides comprehensive inpatient and outpatient services, including laboratory, rehabilitation, imaging, emergency, general medicine, wound care, treatment for sleep disorders and surgery.
Yoakum Community Hospital has been serving our community for 100 years.  The Yoakum Community Hospital team is dedicated to providing quality care and superior service with compassion, dignity, and respect.  Our vision is to be the leader in comprehensive and innovative healthcare close to home.